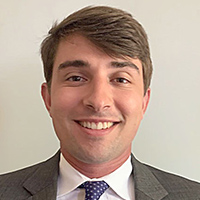 Financial Advisor & Financial Analyst
Andrew (A.J.) Shoemaker is a Financial Advisor & Financial Analyst at Capital Estate Advisors, Inc. A.J. has been in the financial services industry since 2015. A.J.'s practice is headquartered in New York City and covers clients who require comprehensive wealth management and sophisticated wealth strategies for business clients, high net worth families, large corporate retirement plans, retirees, and many others.
His holistic and state-of-the-art process is complimented by, a practice that is extensive and covers knowledge across a wide range of asset classes and disciplines. He is committed to providing a personalized experience and helping clients with every aspect of their financial needs, including portfolio management, retirement planning, strategic advice, fiduciary assistance, estate and legacy planning strategies, tax deduction strategies, wealth transfer, and cash management.
A.J. is a native of Southern California now residing in New York City. He attended Fordham University's Gabelli School of Business, and graduated with a Bachelor of Science in Finance with a concentration in Alternative Investments. Prior to entering the work force A.J. was a four year member of The Fordham University Men's Rugby Club, including being elected The Team Captain for The 2016-2017 Season by his peers. A.J. has been playing and actively involved in rugby since 2012. He has played for several select sides and is currently an athlete playing for the New York Athletic Club (NYAC); a well-recognized sports organization known for its professional and Olympic athletes and their rugby team who competes in the American Rugby Premiership (ARP). A.J. is also an Eagle Scout and enjoys exploring NYC restaurants, sports, music, and the arts.