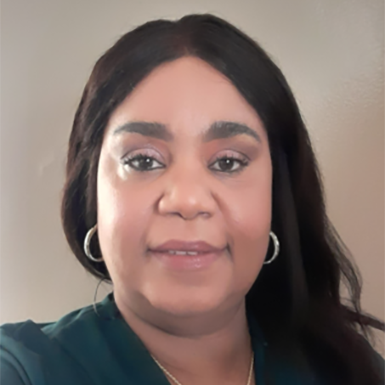 Originally, from Jamaica West Indies, Denise received her Accounting and Management degree from Duff's Business College in the capital city of Kingston in 1991.  After relocating to America in 1994, she attended Berkeley College, where she received her Associate degree in Applied Science Business Administration with a concentration in Accounting.
Denise joined Pain Webber/UBS in their White Plains, NY office in 1996 where she worked as a Financial Planner. In 2003 she joined Bearing Point, NYC office where she worked as a Stock Plan Administrator.  In 2004, Denise joined Morgan Stanley and has worked as a Sr. Client Service Associate for Various Financial Advisors and high net worth clients for over 17 ½ years.
Denise has joined Capital Estate Advisors with over 25 years of financial experience and has been an integral member of the team.  Denise offers individual investors and families a disciplined wealth management process based on her knowledge, experiences, and training.  She listens carefully to clients' goals, values, aspirations, and concerns, and works with them to help achieve their financial objectives.
Denise is firmly committed to long-term, lasting relationships and strives to deliver exceptional client service centered on trust and transparency.   Much of her efforts are focused on Client Onboarding, Money Movement, Client Service, Compliance issues, Record Keeping, and resolving complex client issues.
Outside of Denise's passion for people and data, she is also passionate about her volunteer service programs.  She spends much of her free time with Green Chimneys Children services located in Brewster, NY and she is also an active member of the National MS Society in the Hudson Valley.  She also enjoys family, friends, travel, basketball, football and cooking just a few features on the priority list.