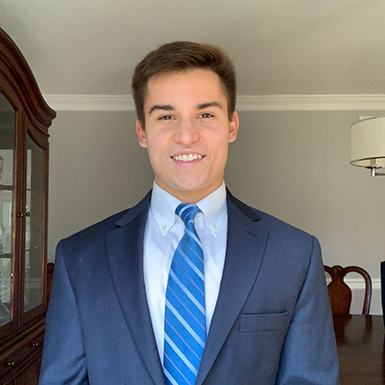 Ralph's focus through the investment process will be analyzing markets to obtain capital appreciation and/or income based on our clients' risk profile and investment goals.
Ralph specializes in analyzing the markets using technical analysis, which is an approach that utilizes price, volume, and several indicators to determine the overall market trend. By doing so, he is better able to enter and exit the market at optimal times in order to enhance performance to the fullest. He believes that by abiding by a specific technical analysis process, you can eliminate emotion from investment decisions, and utilize additional strategies and discipline in making decisions to buy or sell.
Ralph graduated with a Bachelor's degree in Finance from Monmouth University. He resides in Monmouth County, New Jersey, where he enjoys spending time with his family and friends. He is outgoing, friendly, compassionate, and always brings a positive attitude to his work.
Before coming to work for CEA, he was a stock, options, and futures trader. He also is the author of an eBook called, 'Prima Trades,' where he describes in detail the technical analysis patterns and strategies that he uses on a daily basis. He founded primatrades.com in order to help others find success in the stock market.
Ralph has also been a volunteer/coach with the Special Olympics Organization for over 12 years, working with children with special needs is something important to him and loves spending time with such incredible people. When he was younger, he wanted to be a professional tennis player. He became an instructor at the Sea Bright Lawn Tennis and Cricket Club in Rumson, NJ for over 4 years.
Ralph is honored to work with Paul and is excited to provide the highest level of investment service to clients."