Meet the professionals who can help you pursue your goals
We help individuals and families pursue their ideal retirements.
Meet the Team
Founded in 1993 by Paul Reback, Capital Estate Advisors, Inc., located in New York City, is an independent Registered Investment Advisory (RIA) firm with securities transactions handled through our custodian, Charles Schwab Corporation. We provide expertise in asset management, estate planning, wealth preservation and growth.
Paul and his team proudly believe that the key to the firm's success with a wide spectrum of clients is evidenced by their long-term relationships with clients and their clients' enthusiastic referrals of family, friends and associates — people who likewise wish to both grow and protect their assets. The firm's uniquely personal approach begins by listening carefully to the client's needs and goals. The CEA team becomes deeply engaged and involved helping each client identify and realize his or her intentions in both the near and long term.
This is a very personal business, and continued financial success begins with strategies specific to you. Clients may be experiencing a major life transition, selling a business, buying property, anticipating retirement, intent on helping their adult children or sending their grandchildren to college, eager to take more time to travel or otherwise enjoy life, and we're here to help make sure their money will always be there to support their intentions and dreams.
Capital Estate Advisors consults and coordinates activities with attorneys, accountants, trust officers, pension and 401(k) specialists, and investment bankers as necessary and appropriate. The Capital Estate Advisors support team oversees all client services, sales, marketing and digital initiatives. Collectively, they have tremendous depth and knowledge of financial services, business development, technology and digital expertise.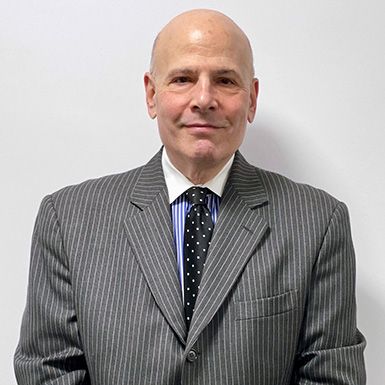 Paul Reback, CFP®
Founder and President
Paul Reback, founder and president of Capital Estate Advisors, Inc. has been enabling clients to achieve their financial goals and live their dreams for the past 30 years. Capital Estate Advisors, Inc. is a Registered Investment Advisory Firm (RIA) located in New York City.
Paul is a CERTIFIED FINANCIAL PLANNER™(CFP®) professional and brings a unique level of listening across the desk or through the phone to each and every client interaction. With this kind of intense listening, he often hears what is not being said by individual clients, partners, stockholders or between two halves of a couple with different agendas and risk tolerances. In addition to finding solutions to all financial challenges and helping people meet their goals and make sure they will never outlive their money, Paul is notable for his willingness and ability to help clients in other areas of their lives with advice, counsel, connection to one or more of the other professionals in his extensive network, and any other resources.
Paul received his CFP® designation from Adelphi University. He has been a guest lecturer at the American Institute of Certified Public Accountants and has taught continuing professional education courses for CPAs.
A popular media resource, Paul has appeared on various radio and television talk shows, including Bloomberg Television, speaking on finance as well as investment, estate and retirement planning. He has given many public talks and seminars to attorneys, physicians, stress management consultants and numerous other client advisors. He is a dynamic and entertaining speaker, adept at making complex financial choices clearly understandable.
Paul enjoys helping women entrepreneurs and professionals, as well as women emerging from a divorce or the death of their spouse. He is adept at working with family-owned businesses and has written a whitepaper and prepared seminars for Dr. Steven Moyer's prestigious Network of Family Businesses, among others.
Paul believes clients should be informed and proactively involved in their financial affairs. To that end, he keeps clients continually aware through ongoing client conversations and timely reviews. Of course, the best advice is not productive without action. After developing strategies based on your specific wants and needs, Paul implements them, working through Charles Schwab & Company as his custodian.
For relaxation, Paul, an accomplished drummer, performs with his classic rock group, "Power," at various clubs and other venues. As another way to give back, Paul serves as a trustee with the Free and Accepted Masons of the State of New York. He has served as a board member with Samaritan Foundation, a nonprofit organization that supports community-based substance abuse services, including special services for the homeless, veterans, women and the mentally challenged. He has performed at fundraisers for the benefit of the Fire Department of the City of New York (FDNY) on September 11. Paul has served as a trustee and board member of The Bronx Museum of the Arts.
Ready to Take the Next Step?
For more information about any of our products and services, schedule a meeting today.